UV Safety for You and Your Dog
By Misty Cox, FNP-C, WHNP, family nurse practitioner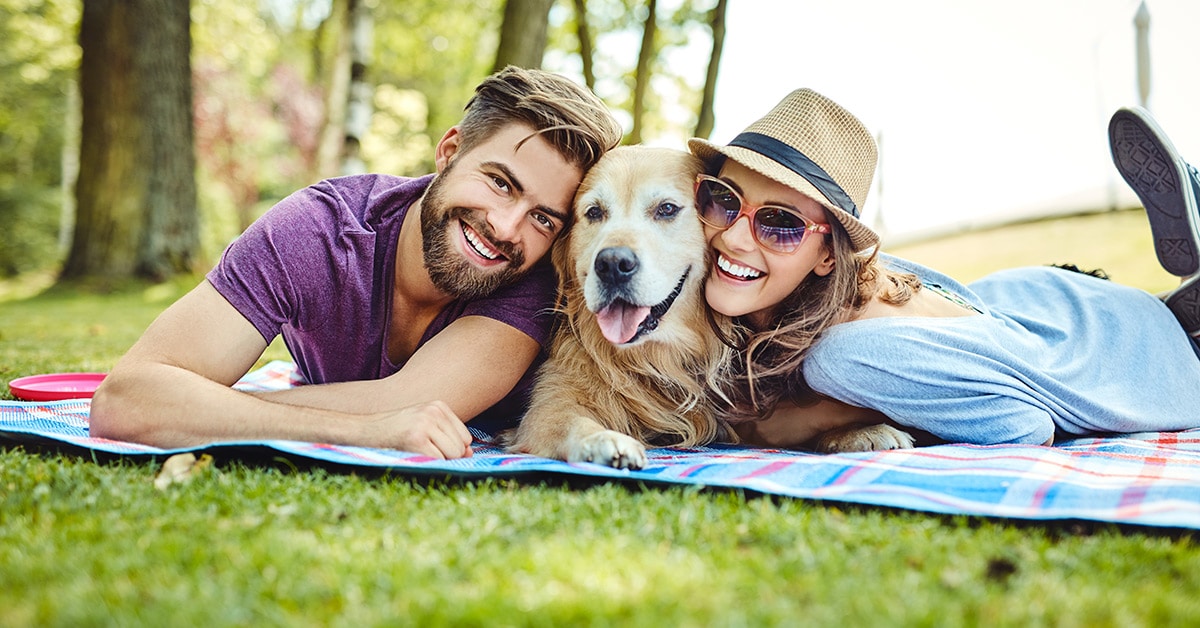 Contents:



July is UV Safety Month, and in Arizona, protecting ourselves and those we love against the harmful rays of the sun is even more important.  Did you know Arizona has more sunny days per year than California and Florida?
If you're like me, you enjoy the outdoors, especially when you can enjoy it with someone you love. In my case, that "someone" is often my dog, Alfred.   Alfred and I can regularly be seen taking long, brisk walks together.
As a primary care provider and a "pet parent," I'd like to share tips to protect you and your four-legged friend from the harmful rays of the sun.  First, let's check out some facts about skin cancer for humans and canines.
Facts about Skin Cancer
According to the American Cancer Society:
Skin cancer is the most common form of cancer in the United States.
Melanoma is among the top five cancer types diagnosed in Arizona.
Incidence of melanoma are increasing in Arizona at a slightly higher rate than that of the United States as a whole.
According to the American Kennel Club (AKC):
Skin tumors are the most commonly diagnosed tumors in dogs.
Too much exposure to the sun is one of the top causes of skin cancer in dogs.
Malignant melanoma is one of the most common skin cancers in dogs.
Malignant melanoma in dogs grow quickly and have a high risk of spreading to other organs.
UV Safety Tips for You and Your Dog
Surprisingly, how we protect ourselves from harmful UV rays also apply to our dogs, with some minor adjustments.
Stay in the shade
Heading to the lake, beach or park this summer and taking your dog along?  Be certain to bring a large umbrella to provide shade for you, your family and dog.  Some parks have covered areas for picnics and gatherings; be certain to check the park's website ahead of time to see if these spaces need to be reserved.
Wear protective clothing and accessories
If you are going to be out in the sun, wear certified UV protective clothing (and a wide brim hat), which can be purchased online or at most sporting goods stores.  Believe it or not, UV protective shirts are available for dogs, too.  In addition, remember if the pavement or ground is too hot for your bare feet, it's too hot for your dog's paws; if your dog will not tolerate paw protectors, do not walk him if you cannot put your hand or foot on the pavement or ground comfortably for 30 seconds.
Wear sunglasses
Sunglasses protect the eyes from UV rays and reduce the risk of cataracts and skin cancer in or on the tender skin around the eye for both humans and canines.  If your dog likes to have his head out the window when in the car, sunglasses can also protect his eyes from wind and debris. Just like with humans, companies that are dedicated to making eyewear for dogs are plentiful; just do a Web search to find the dog goggles ("doggles") that work for your dog.
Apply and reapply sunscreen
The American Academy of Dermatology recommends that we use a sunscreen with an SPF of 30 or higher and be certain your sunscreen is not expired; most sunscreens have a shelf life of three years.
Similarly, the AKC recommends a sunscreen with an SPF of 30 or higher for dogs.  As dogs will often lick their skin, a sunscreen specifically made for canines should be used as some ingredients in human formulas are toxic for dogs.
For both you and your dog, sunscreen should be applied about 20 minutes before going outdoors and reapplied if you get wet or every two to three hours.
https://www.dmgaz.org/wp-content/uploads/2021/07/couple-with-dog.jpg
628
1200
District Medical Group
https://www.dmgaz.org/wp-content/uploads/2020/01/phoenix-medical-group2.png
District Medical Group
2021-07-05 02:55:20
2023-08-02 10:45:07
UV Safety for You and Your Dog