District Medical Group (DMG) has launched a new patient portal, making it easier for you to communicate with us online. Our password-protected website offers convenient features that can save you time.
New users, as well as users of the old patient portal, will need to create an account. Creating an account is fast and easy! Once you've signed up, you'll have 24/7 access to our convenient online services. The portal also features a convenient online chat function for immediate assistance.
How to sign up:
On Monday, October 7, 2019 each patient was sent an email that included a secure and personalized link to sign up on the new DMG patient portal. If you did not receive the email, please contact your clinic at (602) 914-1520.
You must use the link provided in the email to access the portal.
The email you received should look something like this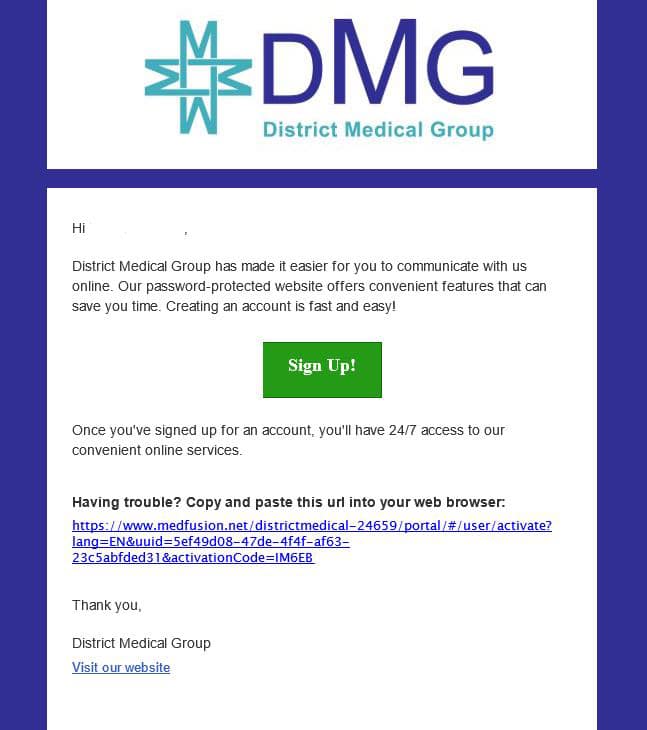 Patients who have already created an account on the new DMG patient portal may access the patient portal here.