Dr. Elizabeth Ferguson Named Designated Institutional Official of Creighton University
Creighton University-Arizona Health Education Alliance Is One of the Largest Graduate Medical Education Providers in Arizona
PHOENIX (July 9, 2018) —Elizabeth Ferguson, MD, a highly regarded surgeon and educator at Maricopa Integrated Health System, has been named Designated Institutional Official (DIO) of the Creighton University–Arizona Health Education Alliance.
In her new position, Dr. Ferguson will supervise all Graduate Medical Education programs under the Alliance, a collaboration of MIHS, Dignity Health St. Joseph's Hospital and Medical Center, District Medical Group, Inc., and Creighton University School of Medicine.
"We are very fortunate to have such an accomplished physician and insightful leader step into the role of Designated Institutional Official," said Dr. Joann Porter, Associated Dean for Graduate Medical Education for Creighton University. "She brings with her a level of professionalism, integrity and compassion that makes her a role model for upcoming physicians and other health care professionals. I am extremely grateful and proud that Dr. Ferguson has accepted this position."
"Medical education is something I am passionate about," Dr. Ferguson said. "With more people training in Arizona, we can potentially provide for the citizens of Maricopa County and Arizona more physicians who are going to stay here and spend their professional lives here."
The consolidation, which was effective June 1, means that 325 GME residents will be under the Alliance's umbrella.
In addition to ensuring a healthy clinical learning environment for all residents and fellows, Dr. Ferguson will lead continuous improvement for resident engagement/satisfaction; training and quality improvement; developing and maintaining excellent working relationships; and advocating for the value of GME for the Alliance. She will report to the Creighton University School of Medicine Associate Dean for GME and the Arizona Alliance Executive Director.
Dr. Ferguson has been at the helm of the general surgery residency at MIHS since 2012.  For the last two years, she has supported all the program directors and residents at MIHS as the ACGME Designated Institutional Officer. She has academic appointments at Creighton University, the University of Arizona and Midwestern University.  She previously served as the Chair of the Department of Surgery and Anesthesia at Midwestern University.
Dr. Ferguson first joined the teaching faculty at MIHS in 2010. Her practice focuses on reconstructive breast surgery and facial trauma.
Originally from Minnesota, Dr. Ferguson completed the entirety of her training in her native state including an undergraduate degree in chemistry from the College of St. Benedict/St. John's University and her medical degree from the University of Minnesota – both Duluth and Twin Cities' campuses.  She completed both general surgery and plastic surgery residencies at the Mayo Clinic in Rochester, Minnesota.
---
About Dignity Health St. Joseph's Hospital and Medical Center 

Located in the heart of Phoenix, Arizona, St. Joseph's Hospital and Medical Center is a 586-bed, not-for-profit hospital that provides a wide range of health, social and support services with special advocacy for the poor and underserved.
St. Joseph's is a nationally recognized center for quality tertiary care, medical education and research. It includes the internationally renowned Barrow Neurological Institute, the Muhammad Ali Parkinson Center, the Norton Thoracic Institute, a campus of Creighton University's Medical School and the first Level I Trauma Center in Arizona verified by the American College of Surgeons.
U.S. News & World Report routinely ranks St. Joseph's among the best hospitals in the United States for neurology and neurosurgery. For more information please visit our website at www.dignityhealth.org/stjosephs.
---
About Maricopa Integrated Health System (MIHS)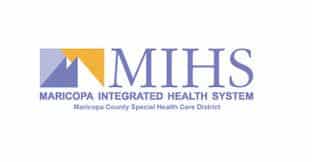 Located in Phoenix, Arizona, Maricopa Integrated Health System has a proud tradition of being both the community safety net health care system, with a mission and commitment to serving the underserved and Arizona's only public teaching hospital.
MIHS consists of Maricopa Medical, the only Level I Trauma Center in Arizona verified by the American College of Surgeons to care for both adults and children, Arizona's only nationally verified Burn Center serving the entire Southwestern United States, MIHS's McDowell Healthcare Center, which is the largest provider of HIV primary care in Arizona, the Refugee Women's Health Clinic, the Arizona Children's Center, two behavioral health centers, and 13 neighborhood Family Health Centers. To learn more about MIHS, please visit www.mihs.org.
---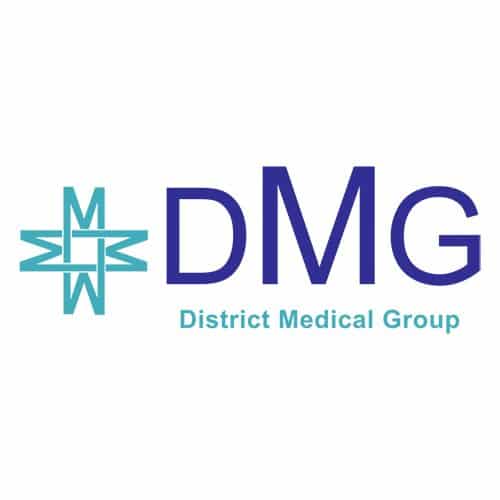 About District Medical Group. (DMG)
District Medical Group is a nonprofit entity consisting of over 650 credentialed providers representing all the major medical and surgical specialties and subspecialties. DMG prides itself on clinical excellence.
Over 95% of District Medical Group physicians are board certified in more than 25 specialties. Patient satisfaction surveys consistently rate the physician performance above the national average. DMG physicians have garnered both local and national acclaim for their contributions, including serving on advisory boards, appointed to governors' councils, elected to top leadership positions in national associations, and are well known as innovative leaders in medicine.
DMG, the physician organization for MIHS, has lead the way in training medical residents throughout the system and ambulatory settings and sets the bar high in providing high quality care to patients. Visit www.dmgaz.org for additional information.
---

About Creighton University
Creighton University in Omaha, Nebraska, enrolls 4,200 undergraduates and 4,200 graduate and professional students among nine schools and colleges. No other university its size offers students such a comprehensive academic environment with personal attention from faculty-mentors.
Jesuit and Catholic, it affords incomparable interprofessional education, bridging health professions programs with law, business and arts and sciences– all on one walkable campus. Creighton has been top-ranked by U.S. News & World Report for more than 20 years. Visit: www.creighton.edu
Michael Murphy
Communications Director
2601 E. Roosevelt Street | Phoenix, AZ 85008
Phone: 602-344-1231/602-568-0010
https://www.dmgaz.org/wp-content/uploads/2018/07/creighton.jpg
184
230
District Medical Group
https://www.dmgaz.org/wp-content/uploads/2020/01/phoenix-medical-group2.png
District Medical Group
2018-07-13 11:19:43
2021-05-04 10:55:47
Dr. Elizabeth Ferguson Named Designated Institutional Official of Creighton University