Sydney Vail, MD Named Chairman of Valleywise Department of Surgery
Sydney Vail, MD, FACS, a well-known and widely respected name in the field of Trauma, named chairman of Valleywise Health's Department of Surgery
Originally posted on MIHS.org on September 6, 2018  |  Contact:  Michael Murphy at 602-568-0010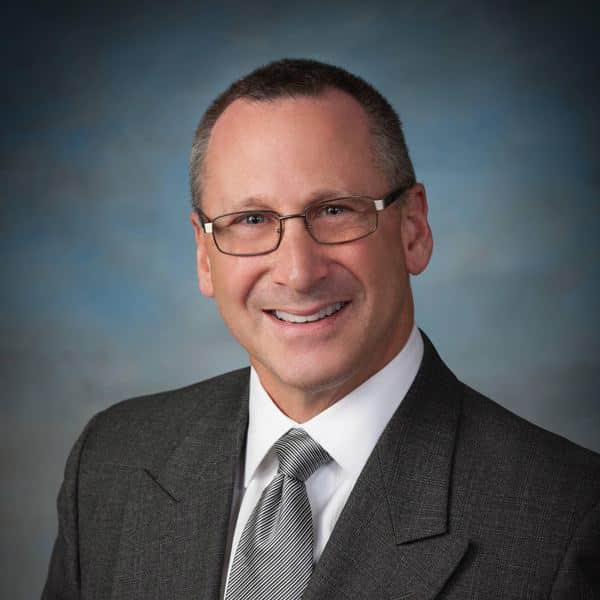 Sydney J. Vail, MD, FACS, has been named Chairman, Department of Surgery, at Valleywise Health, Maricopa County's safety net system of care and public teaching hospital.
In this role, Dr. Vail will oversee all functions of Valleywise's Department of Surgery, which is comprised of 16 divisions that include: general surgery (including minimally invasive and robotic-assisted surgery), trauma, burn, hand, neurological, otorhinolaryngology, pediatric, plastic, thoracic, surgical critical care, urology, breast surgical oncology, podiatry, physical medicine & rehabilitation, ophthalmology and vascular surgery.
"Dr. Vail is a passionate and innovative professional who has been a national leader in trauma care for decades," said Steve Purves, Valleywise President and CEO. "His skills and experience, combined with his deep appreciation for our health care system and the community at large, make him uniquely qualified to direct our leading-edge Department of Surgery."
Dr. Vail has been chief of Valleywise Health's Trauma Center since 2015, and has led a statewide "Stop the Bleed" campaign that has trained over 3000 Arizona residents, ranging from teachers to public defenders, on how to take action in a bleeding emergency before EMS arrives. Valleywise has the only trauma center in Arizona verified by the American College of Surgeons to treat both adult and pediatric trauma patients, keeping families together in their hour of need.
Dr. Vail is also a deploying team member of the Arizona Department of Public Safety's SWAT Team; EMS Program Director, U.S. Border Patrol, Tucson and Yuma sectors; EMS Medical Director, Arizona Department of Health Services; and Senior Medical Instructor, International School of Tactical Medicine.
Dr. Vail was the trauma director at Carilion Roanoke Memorial Hospital during the 2007 Virginia Tech shooting, one of the deadliest mass shootings in U.S. history.
After receiving his undergraduate degree from George Washington University in Washington, D.C., Dr. Vail earned his MD from the Georgetown University School of Medicine in 1989. His clinical training includes internship and residency at Albert Einstein Medical Center in Philadelphia; and fellowships in Trauma & Emergency Surgery and surgical and trauma critical care at the University of Miami, Jackson Memorial Hospital, in Florida.
Dr. Vail is also chairman of the Disaster Preparedness Committee, Trauma Center Association of America and a member of the Phoenix Sky Harbor Emergency Preparedness Committee. He has been honored twice in the Phoenix Business Journal's "Health Care Heroes" awards, and received the Golden Scalpel Award for excellence in teaching by the Department of Surgery Residency Program, Maricopa Medical Center.
Dr. Vail is a diplomate of the American Board of Surgery in Surgery and Surgical Critical Care, and a Fellow of the Advisory Board Company, in Executive Leadership.
About Valleywise Health Located in Phoenix, Arizona, Maricopa Integrated Health System has a proud tradition of being both the community safety net health care system, with a mission and commitment to serving the underserved and Arizona's only public teaching hospital.
Valleywise consists of Maricopa Medical, the only Level I Trauma Center in Arizona verified by the American College of Surgeons to care for both adults and children, Arizona's only nationally verified Burn Center serving the entire Southwestern United States, Valleywise's McDowell Healthcare Center, which is the largest provider of HIV primary care in Arizona, the Refugee Women's Health Clinic, the Arizona Children's Center, two behavioral health centers, and 13 neighborhood Community Health Centers. To learn more about Valleywise Health, please visit www.mihs.org.
https://www.dmgaz.org/wp-content/uploads/2018/09/mihs-news.jpg
630
1500
District Medical Group
https://www.dmgaz.org/wp-content/uploads/2020/01/phoenix-medical-group2.png
District Medical Group
2018-09-07 08:33:50
2021-05-04 10:51:37
Sydney Vail, MD Named Chairman of Valleywise Department of Surgery