Meaningful Use Program 2014 with the State of AZ
District Medical Group and Maricopa Integrated Health Systems are working together to participate in the Meaningful Use Program 2014 with the State of Arizona. Meaningful Use is an effort led by Centers for Medicare & Medicaid Services (CMS). CMS grants an incentive payment to Eligible Professionals (EPs) or Eligible Hospitals (EHs), who can demonstrate that they have engaged in efforts to adopt, implement or upgrade certified EHR technology and beginning in 2015 there may be payment adjustments for not participating or not meeting the measures. In order to encourage widespread EHR adoption, promote innovation and to avoid imposing excessive burden on healthcare providers, meaningful use was showcased as a phased approach, which is divided into three stages which span 2011 (data capture and sharing), 2013 (advanced clinical processes) and 2015 (improved outcomes).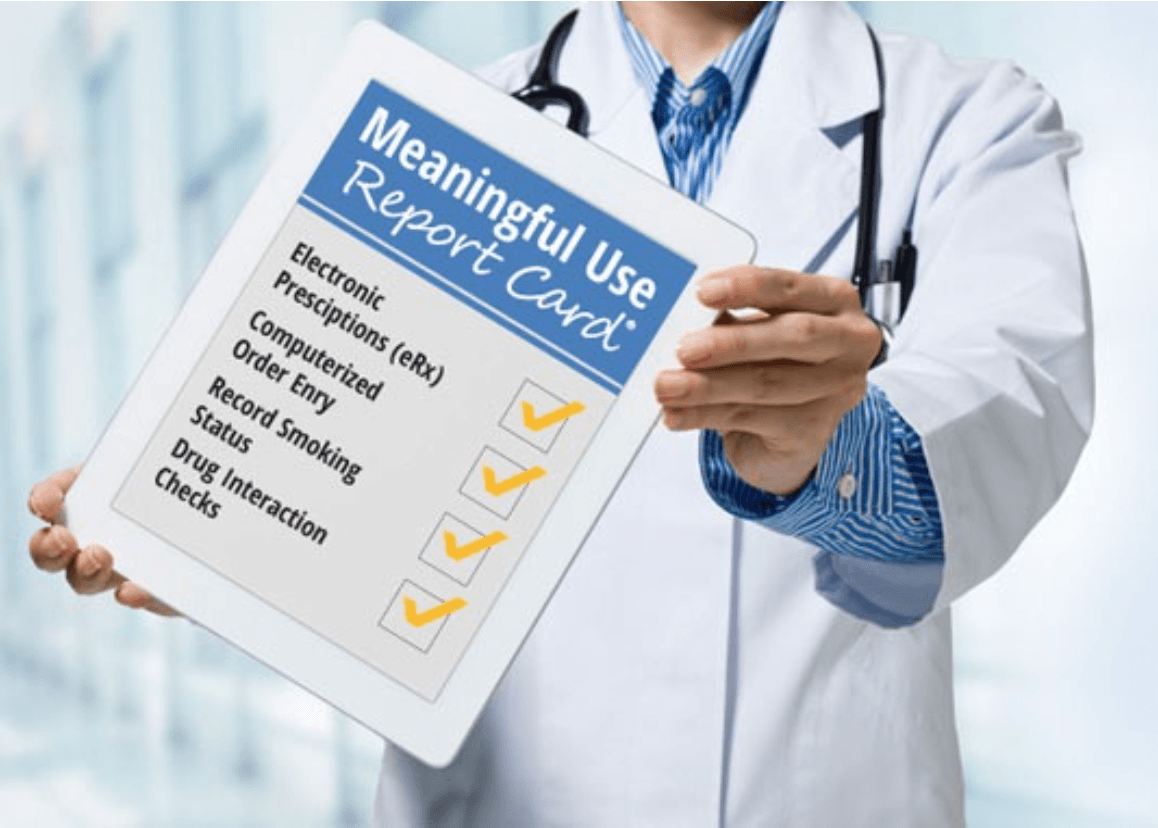 It proposes the meaningful use of interoperable electronic health records throughout the United States health care delivery system as a critical national goal. Meaningful Use is defined by the use of certified EHR technology in a meaningful manner (for example electronic prescribing); ensuring that the certified EHR technology is connected in a manner that provides for the electronic exchange of health information to improve the quality of care; and that in using certified EHR technology the provider must submit to the Secretary of Health & Human Services (HHS) information on quality of care and other measures.
The concept of meaningful use rested on the '5 pillars' of health outcomes policy priorities, namely:
1. Improving quality, safety, efficiency, and reducing health disparities
2. Engage patients and families in their health
3. Improve care coordination
4. Improve population and public health
5. Ensure adequate privacy and security protection for personal health information
The CMS final rule requirements have been divided into 15 core set objectives, and 10 menu set objectives (where there is an option to pick 5 of 10. However, it is mandatory to include at least one population/public health measure).
For more information regarding the Meaningful Use contact:
Veronica Ojeda, BSHA/HM
Meaningful Use Project Manager
District Medical Group
602-470-5572
Resource: http://www.cdc.gov/ehrmeaningfuluse/introduction.html
https://www.dmgaz.org/wp-content/uploads/2017/09/full-spectrum-medical-services.jpg
510
1500
District Medical Group
https://www.dmgaz.org/wp-content/uploads/2020/01/phoenix-medical-group2.png
District Medical Group
2015-03-22 06:05:40
2021-07-05 02:47:27
Meaningful Use Program 2014 with the State of AZ