Ross F. Goldberg – Top Doctor in Phoenix, AZ
As seen at PRNewsChannel.com, June 7, 2017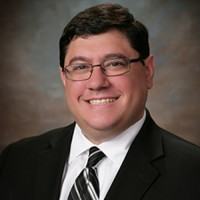 Ross F. Goldberg, MD, FACS, General Surgeon at District Medical Group, and Chief of Surgery/Chief, Division of General Surgery at Maricopa Integrated Health System, has been named a 2017 Top Doctor in Phoenix, Arizona. Top Doctor Awards is dedicated to selecting and honoring those healthcare practitioners who have demonstrated clinical excellence while delivering the highest standards of patient care.
Dr. Ross F. Goldberg has been in practice for five years, and has already become known as one of the leading general surgeons in the Phoenix area. His career in medicine started in 2003, when he graduated from New York Medical College. He completed his General Surgery residency between St. Vincent's Catholic Medical Center in New York and Thomas Jefferson University Hospital in Philadelphia, before completing a Minimally Invasive Surgery fellowship at the Mayo Clinic in Jacksonville, Florida.
Dr. Goldberg is certified by the American Board of Surgery, and provides surgical treatments for a wide range of conditions. Expert procedures undertaken by him include minimally invasive and open liver and pancreas surgery, colorectal surgery, gallbladder removal, appendectomy, hernia repair, esophageal and stomach surgery, and many other gastroenterologic procedures.
Dr. Goldberg has earned the coveted title of Fellow of the American College of Surgeons, and currently serves as an Assistant Professor at the University of Arizona College of Medicine – Phoenix. He is renowned as an expert in minimally invasive surgery, and his expertise and dedication makes Dr. Ross F. Goldberg a very worthy winner of a 2017 Top Doctor Award.
About Top Doctor Awards
Top Doctor Awards specializes in recognizing and commemorating the achievements of today's most influential and respected doctors in medicine. Our selection process considers education, research contributions, patient reviews, and other quality measures to identify top doctors.
Direct link:  https://www.prnewschannel.com/2017/06/07/leading-general-surgeon-ross-f-goldberg-md-facs-is-to-be-recognized-as-a-2017-top-doctor-in-phoenix-arizona/
SOURCE:  Top Doctor Awards
This press release is distributed by PR NewsChannel. Your News. Everywhere.
https://www.dmgaz.org/wp-content/uploads/2017/06/TDA-logo-151.jpg
600
1200
District Medical Group
https://www.dmgaz.org/wp-content/uploads/2020/01/phoenix-medical-group2.png
District Medical Group
2017-06-08 03:34:39
2021-06-21 15:04:01
Ross F. Goldberg – Top Doctor in Phoenix, AZ