District Medical Group Children's Rehabilitative Services Adds Providers to Serve More Children with Complex Medical Needs
PHOENIX (October 2, 2018) – District Medical Group Children's Rehabilitative Services (DMG CRS) announced the addition of two pediatric specialty physicians serving patients at its multi-specialty interdisciplinary clinic (MSIC) located in Central Phoenix at 3141 N. 3rd Avenue in Park Central Mall. A first-of-its-kind MSIC in Maricopa County, DMG CRS has been the exclusive medical home for AHCCCS Complete Care patients since 2012.
The following pediatric specialists are serving patients at DMG CRS effective October 1, 2018, bringing the total number of pediatric medical providers at the Valley of the Sun's only MSIC to 88 across more than 25 medical specialties.
• Pediatric Neurosurgery: Ashley Tian, MD
• Pediatric Pulmonology: Kelvin S. Panesar, MD
Three to five more pediatric specialists are anticipated to be added by the end of 2018, and DMG CRS will continue to add specialists in 2019.
"Helping children with complex medical conditions have the highest possible quality of life is the reason I became a physician," said Ashley Tian, MD, a Banner Children's pediatric neurosurgeon who treats patients at DMG CRS. "I chose to work at DMG CRS to be part of a team that coordinates care and supports, not just the patient, but the whole family, as part of the treatment plan."
---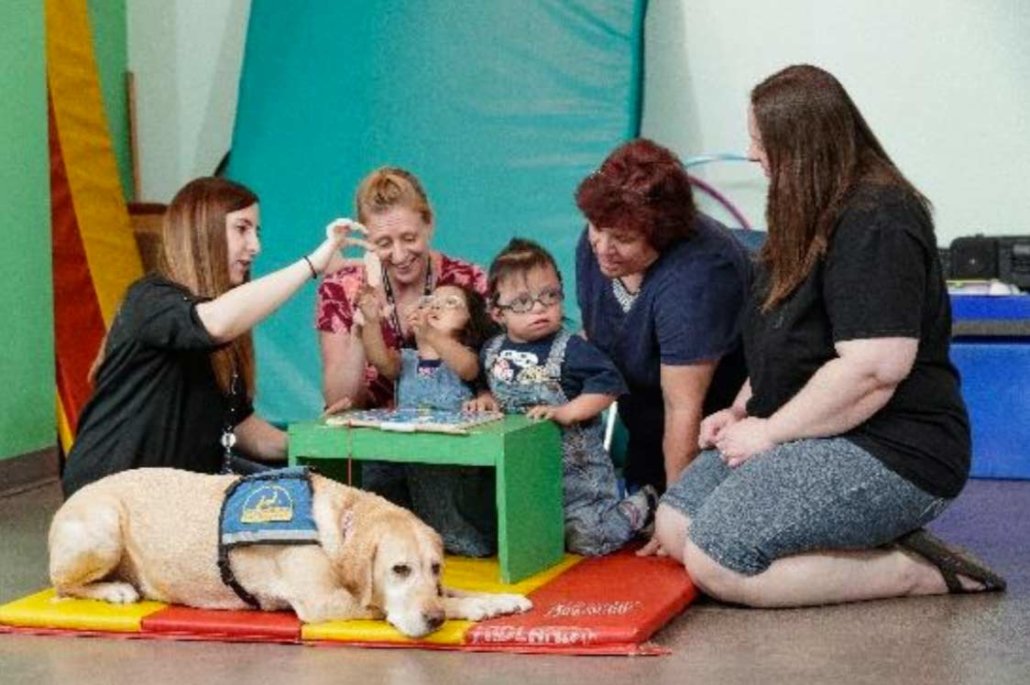 In its commitment to providing coordinated care, DMG CRS also has primary care, dental, social workers, patient advocates, CRS enrollment specialists, child life and care coordinators and other services on-site to support patients and their families.
"Serving pediatric patients with complex medical conditions is what DMG CRS was specifically designed for; we are the only clinic in metropolitan Phoenix that provides coordinated care across medical specialties all in a one-story, easy-to-access clinic, "said Wendy Burkholder Chief Clinical Operating Officer for DMG. "Our patients rely on us to make care for complex conditions as easy and accessible as possible, and we are thrilled to have providers join our team that share our vision."
Effective October 1, 2018, changes to AHCCCS Complete Care (ACC) expanded services, enabling families with CRS patients to bring other children in the family to DMG CRS. For more information on ACC changes, visit DMGCRS.org/ACC.
Pediatric providers interested in serving patients at DMG CRS can call the director of operations at (602) 914- 1522 or email CRSProvider@DMGAZ.org.
About District Medical Group and DMG Children's Rehabilitative Services (DMG CRS)
District Medical Group (DMG) is a nonprofit entity consisting of more than 650 providers representing all major medical and surgical specialties and subspecialties. DMG providers serve acute care and psychiatric hospitals, diagnostic centers, family health centers, an internationally-recognized burn center, and numerous outreach programs. DMG Children's Rehabilitative Services (DMG CRS) is a first-of-its-kind clinic in the Phoenix area, serving AHCCCS Complete Care (ACC) pediatric patients with complex conditions and other children within the family. For more information visit DMGAZ.org.
Media Contact
Toni J. Eberhardt
President, Prescriptive Communications
C: (602) 418-7767
Email Toni
Article as originally posted at https://www.dmgcrs.org/dmgcrs-providers-complex-needs/
https://www.dmgaz.org/wp-content/uploads/2018/10/complete-care.jpg
748
1124
District Medical Group
https://www.dmgaz.org/wp-content/uploads/2020/01/phoenix-medical-group2.png
District Medical Group
2018-10-02 13:24:12
2021-05-04 11:10:09
District Medical Group Children's Rehabilitative Services Adds Providers to Serve More Children with Complex Medical Needs