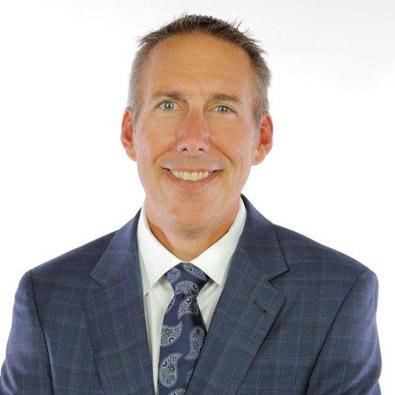 Michael
White,
MD
Chief Clinical Officer, Valleywise Health
Personal History and Interests
Michael White, MD is the Executive Vice President, Chief Clinical Officer (EVP, CCO) of Valleywise Health and serves as a liaison between Valleywise, District Medical Group (DMG) and the Creighton University Arizona Health Education Alliance. Prior to joining DMG in 2019, Dr. White served as Chief Academic Officer at CHI Health in Omaha, Nebraska, a non-profit, faith-based health system providing services in Nebraska and Southwest Iowa. CHI Health is a market-based organization of CommonSpirit Health located in 18 states with 101 hospitals, including three academic health centers and major teaching hospitals. Dr. White also held the role of Associate Dean of Education Innovation at Creighton University School of Medicine in Omaha. Dr. White is a practicing interventional cardiologist and is Board Certified in cardiovascular disease, internal medicine, and interventional cardiology. He received his Bachelor of Science degree in biology and a Master of Business Administration from Creighton University in Omaha. Continuing his education at Creighton University in the School of Medicine, he completed his medical degree, internal medicine residency and cardiovascular disease fellowship. Dr. White also completed a fellowship in interventional cardiology at Duke University School of Medicine in Durham, North Carolina.
Educational Background
Medical School:
Creighton University School of Medicine, Omaha, NE
Internship:
Creighton University School of Medicine, Omaha, NE
Residency:
Creighton University School of Medicine, Omaha, NE
Fellowship:
Cardiovascular Disease, Creighton University School of Medicine, Omaha, NE
Interventional Cardiology, Duke University Hospital, Durham, NC
Conditions Treated
Arrhythmia and other rhythm disorders
Atrial fibrillation (A-fib)
Congestive heart failure
Coronary artery disease (Ischemic)
Coronary occulsion
Coronary thrombosis
Echocardiography
Heart attacks and chest pain
Heart defects
Heart disease
Heart valve disease
High blood pressure
Holes in the heart
Hypercholesterolemia
Hypertension
Myocardial infarction
Peripheral arterial disease (PAD)
Pulmonary hypertension
High blood pressure in the arteries of the lungs
Rheumatic heart disease
Structural and valvular heart disease (SHVD)
Valve problems
Location(s)