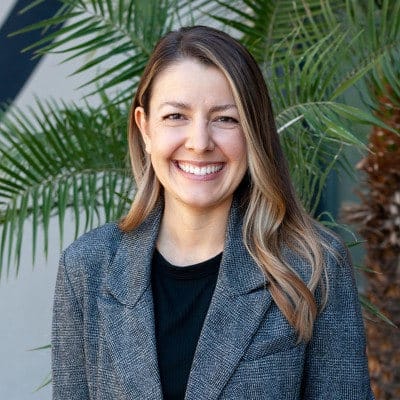 Lindsay
Moore,
DPT, PCS
Physical Therapist
Certification:
Pediatric Certified Specialist, American Physical Therapy Association
Personal History and Interests
Lindsay Moore, DPT, PCS treats patients from birth to young adulthood encouraging patients to "learn to move and move to learn." To help her patients feel comfortable and inspired, she enjoys incorporating play into therapy.
Lindsay is committed to educating the next generation of physical therapists and is an adjunct professor at Creighton University in Phoenix. She was recognized as "Outstanding Clinical Educator" in 2020 by Midwestern University in Glendale.
Along with their dog, Tui, Lindsay and her husband lead an active outdoor lifestyle. They enjoy paddleboarding, hiking and biking.
Educational Background
Education:
Doctorate of Physiotherapy, Bond University, Australia
Conditions Treated
Neuromuscular conditions: Cerebral palsy, muscular dystrophy, spina, bifida, spinal muscular disease
Musculoskeletal conditions: Pain, post-surgical intervention, torticollis
Location(s)