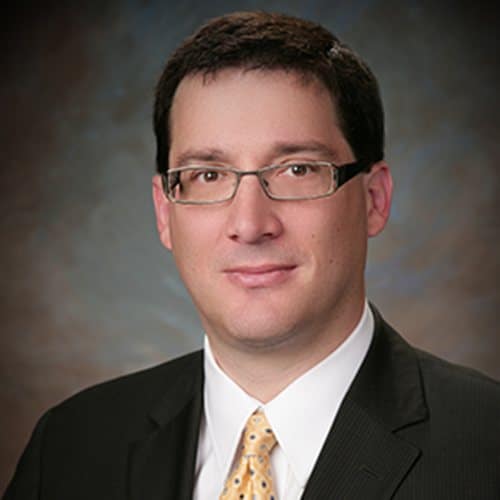 Chairman, Department of Emergency Medicine
Department:
Emergency Medicine
Specialty:
Emergency Medicine Provider
Location(s):
Maricopa Medical Center, 7th Avenue Walk-In Clinic
Education:
Albert Einstein College of Medicine, New York, NY
Residency:
Allegheny General Hospital Combined Emergency and Internal Medicine Program, Pittsburgh, PA
Board Certification:
Emergency Medicine (ABEM), Internal Medicine (ABIM)
Awards Received:
• Parker Palmer Courage to Teach
• Council of Residency Directors in Emergency Medicine President (2013-14)
• 5-time EM Attending of the Year
Professional Areas of Interest:
• Emergency Medicine Education
• U of A Eller College of Management – MBA candidate, Class of 2018

Publications:
• Counselman FL, Babu K, Edens MA, Gorgas DL, Hobgood C, Marco CA, Katz E, Rodgers K, Stallings LA, Wadman MC, Beeson MS and Keehbauch JN. "The 2016 Model of the Clinical Practice of Emergency Medicine." J Emerg Med. 2017; 52(6).
• Katz ED, Dahms R, Sadosty AT, Stahmer S and Goyal D. "Guiding Principles for Resident Remediation: Recommendations of the CORD-EM Remediation Task Force." Acad Emerg Med. 2010;17:S95-103. Peer-reviewed.
• Geyer B, Kaji A, Katz ED, Jones A, Bebarta, V. "A National Evaluation of the Scholarly Activity Requirement in Residency Programs: A Survey of Emergency Medicine Program Directors." Acad Emerg Med. 2015;22:1337-44. PMID 26473482. Peer-reviewed.