DMG's Dr. Kevin Foster Discusses Vaping Hazards in Arizona Republic
The Arizona Burn Center recently began monitoring e-cigarette explosions, with plans to document the phenomenon in a medical journal. Arizona Burn Center has documented 12 cases of exploding e-cigarettes over the past 12 weeks. These vaping devices can explode when the batteries malfunction.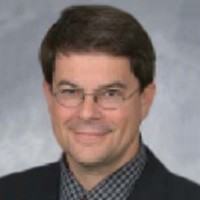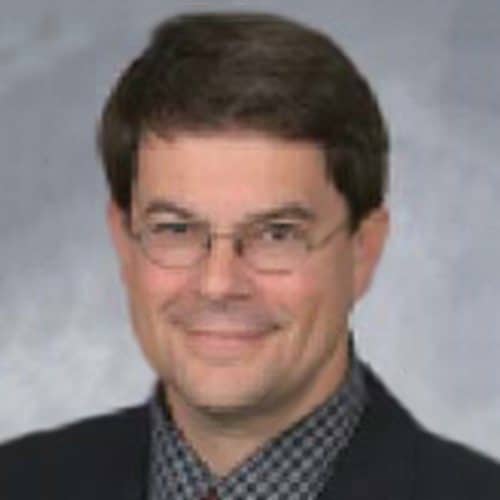 Hailey Boyce was chatting and relaxing with friends on the front porch of a friend's Maricopa home when she leaned in, ignited her electronic-cigarette device and inhaled. Then the 17-year-old fired up the device for another hit.
"It exploded like a rocket," Boyce recalls of the accident on Mother's Day. "I was with my friend. He told me I was on fire. I was screaming."
The vaping device had exploded. Part of the device launched to a driveway three houses away. The battery that powered the device fell toward Boyce, igniting her clothes, blackening her tank top and searing her hand and parts of her upper body. Boyce would spend about three weeks at Maricopa Medical Center's Arizona Burn Center, undergoing three surgeries and skin grafts.
Officials at the Arizona Burn Center say such accidents occur regularly with one dozen patients reporting burns from e-cigarettes fires or explosions over the past three months. The burn center recently began monitoring these cases with plans to to document the phenomenon in a medical journal.
Some explosions cause extensive burns that require multiple skin grafts. Many others suffer minor injuries and are quickly discharged from the hospital.
"They are coming in so fast and furious," said Dr. Kevin Foster, Arizona Burn Center's chief of burn services. "We are trying to keep track of all of them."
Foster said some explosions have occurred when users were in the process of igniting the device. Others received severe burns when the device's battery exploded in their pants' pocket. One man in his 20's was left with severe second-degree burns when the device caught fire in his pockets.
While there are no studies on how frequently the accidents occur, the U.S. Fire Administration released a report in October 2014 that documented 25 cases of an exploding e-cigarette that occurred over a five-year period.
The fire administration's report was based on anecdotal media reports gathered from local fire department responses and not meant to be comprehensive. The federal agency has since created a incident code that local fire departments are encouraged to use to track how frequently these e-cigarette explosions occur, according to Larry McKenna, a fire protection engineer with the fire administration.
While such explosions are seemingly rare among the more than 2.5 million Americans who vape, the report said the shape and construction of e-cigarette devices can propel them like "flaming rockets" if the device's lithium-ion battery malfunctions or overheats.
The fire administration said the most common explosions occurred while the batteries were charging. Lithium-ion battery explosions can occur when the battery's internal pressure builds and breaks through the battery's seal.
These small batteries have caused fires in consumer products such as cellphones and laptop computers, but those industries have made design changes to reduce fire risk, McKenna said.
The fire administration's report said that batteries in laptop computers and other portable devices include strong plastic cases that work to contain the fire and prevent the rocket-like effect that can occur with vaping devices.
McKenna said said higher-end batteries can include a circuit board that shuts down an overheating battery. Charging devices, too, include protective designs that limit chances of fires or explosions.
McKenna said he has communicated with tobacco companies that also have vaping brands, and he said these larger companies are aware of this and have taken steps to address the problem. However, he said the vaping industry also include manufacturers abroad and "do-it-your-selfers" that may not meet safety standards.
The Food and Drug Administration this year moved toward regulating e-cigarettes like traditional tobacco products, and those proposed regulations would include new standards for manufacturers, including battery safety.
Yet some critics say the FDA's regulations put a freeze on existing efforts to upgrade defective batteries.
Gregory Conley, president of the American Vaping Association, said that consumers need to be educated to not swap out batteries that come in damaged wrapping. People also can injured themselves if they put a spare battery in their pocket, he said.
"Battery incidents are almost completely avoidable," Conley said. "These incidents should not be used to scare away people who switch to these products to try to quit tobacco."
The Arizona Burn Center's Foster said the public should be aware that these battery-powered devices can explode. "The fact that these devices can be made so poorly, and we are seeing injuries that can be really, really severe," Foster said. "If it blows up in your hand or your face, that's a big deal."
Boyce said her injuries require constant attention. She needs to do exercises to strengthen and stretch her skin, and she applies cocoa butter to moisturize her skin several times each day.
Boyce said she purchased her vaping device from an online retailer about seven months ago. She enjoyed the flavor and smell and socializing with friends.
She said she has "mixed feelings" about the safety of the devices. She does not think there is anything the could have done to prevent her accident, but she also said her device likely exploded due to a problem with the battery casing.
Now, she is more cautious around friends who are vaping, particularly when they fire up their devices.
"Every time I am around a friend (who is vaping), it makes the hairs on the back of my neck stand up."
As seen on The Arizona Republic website
https://www.dmgaz.org/wp-content/uploads/2016/08/Screen-Shot-2016-08-31-at-12.43.39-PM.png
596
1078
District Medical Group
https://www.dmgaz.org/wp-content/uploads/2020/01/phoenix-medical-group2.png
District Medical Group
2016-08-31 09:51:35
2021-07-05 02:16:50
DMG's Dr. Kevin Foster Discusses Vaping Hazards in Arizona Republic